You can use the category filter to display only certain categories.
The category filter can be activated by clicking on the filter icon in the upper left corner and selecting one of the categories.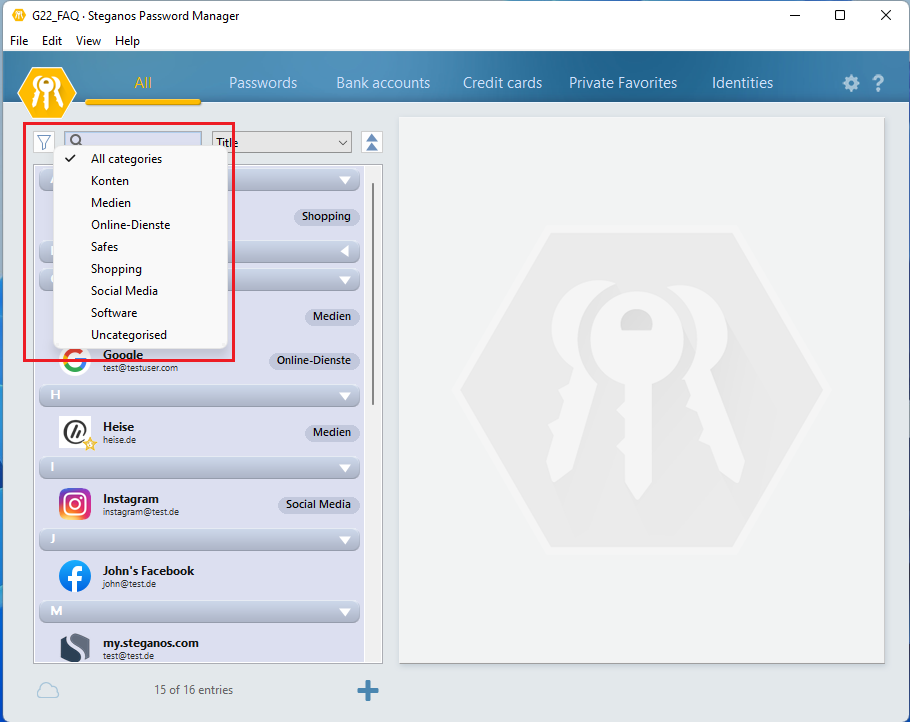 If the category filter is not active, you can see that by this icon:
If it is active, you will see this icon:
The filter can be combined with the search function and the sort function.